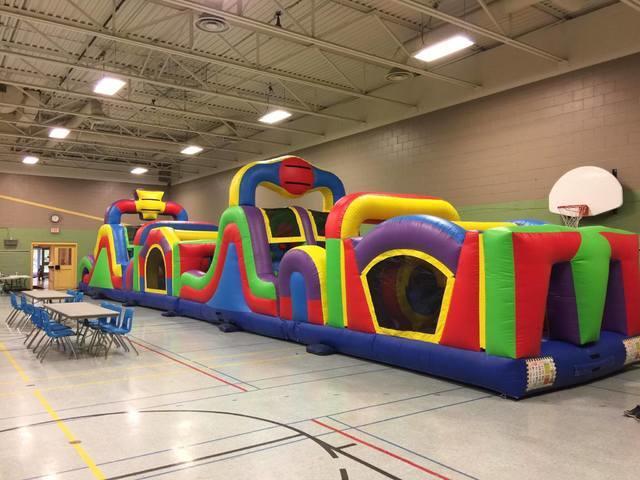 Indoor Birthday Parties (Early Bird Special)
IMPORTANT!!!*** When booking this party online the event

address is 333 Erie Ave, Brantford, ON, N3S2H7. Billing

address is your address. Please read everything below

carefully before booking.


Indoor Birthday Parties

Ages: 4 - 10
Location: Doug Snooks Community Center, Brantford Ontario
Party Times: 1230pm - 230pm

Party Packages Include:
- 2 Combo Bouncy Castles
- 70 Foot Obstacle Course
- Carnival Games
- Supervisors at each unit
- 2 Tables & 18 Chairs. 1 extra table for food & gifts
- Semi-private gym rental (Maxed out at 4 parties in total to keep costs low, a party like this privately would cost over $2000!!)
- Set up, cleaning and take down of equipment
- A birthday party they will never forget!

Dates Available;
-November 3rd & 17th
-December 15th
-January 12th & 26th
-February 9th & 23rd
-March 9th & 23rd
-April 13th

Package Prices:

12 Kids - $349

15 Kids + 15 Bags of Cotton Candy - Regular $369

Early Bird Special $349
*Must book 30 days in advance to get early bird pricing!

Children must be at least 3 feet tall to enter the inflatables - No one over the age of 10 is allowed on. No exceptions. Gym is available at 12pm for you to set up any decorations - must be cleaned up and out by 3pm. A $28 fee will be charged to your card if you stay past 3pm.