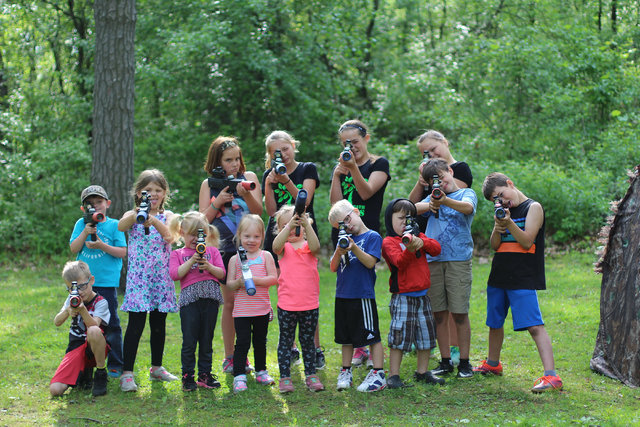 Full-Service Laser Tag
Full-Service Laser Tag Includes:
2 experienced game referees will come and set up the game field. They will take care of running the games for kids. They have a bunch of exciting game modes that they will run to keep the kids engaged and excited. All you have to do is point where you want them to set up, and the referees will take care of everything else. This package is recommend for the full experience of tactical laser tag.
- Up to 16 Players
- 90 minutes of Game Play
- Set-up and breakdown of game field
- 10 Hunting Blinds (obstacles) to allow players to hide behind
- 2 Game Referees
- 2 pistol laser tag guns
- 14 laser tag weapons
- Domination Cube (Game Prop)

Recommended Ages: 6 & Up

- Extra Laser Tagger: $15 each
- Additional Time: $99 / 30 Minutes

We bring the party to you. Our high-quality commercial grade laser taggers are a guaranteed good time. Equipped with a red dot scope these taggers are deadly accurate. If your child has ever played a video game this will be the best party ever. Each package includes a special laser tagger for the birthday child. Our game referees will set up the games for the kids. Once you hire our company it will require no effort on your end. We will take care of everything. Our goal is to give them a party they will never forget.