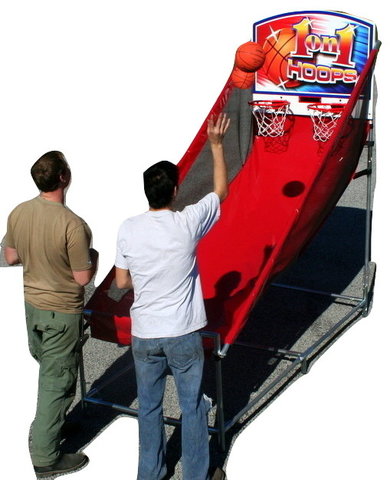 1 on 1 Basketball
Size:
L7.5' x W3' x H6.5'
Occupancy:
2 players
Recommended age:
5 & up
1on1 Electronic Basketball is a race against the clock that can be played by one person or by two in a 1 on 1 competition. The clock counts down the time, as the score is kept on the bright, LED scoreboard.
Price includes set up, cleaning and take down. We will gi
ve you a call the night before to confirm delivery times.